Home » Politics
New Campaigns for Burma's Political Prisoners
In Burma there are still over 2,200 political prisoners. As long as they are not free, no change to democracy in Burma can be credible. Similarly, as Zinn Linn pointed out, there is no democracy without a free press. Having political parties and a brand-new parliament doesn't make the real difference.
Two new campaigns deserve our attention:
1. Free Burma's Video Journalists
Organized by the exile news outlet Democratic Voice of Burma and the advocacy organization Reporters Without Borders, this campaign focuses on media. You can send a petition letter to the Secretary General of ASEAN and have a look a an interactive prison map with clickable locations that show a description and photos of the prison.

You can find the campaign here.
2. When Burma's not free, none of us are free
Amnesty International is asking you to demand three freedoms for Burma: Freedom of expression, of peaceful assembly and of association. Again, this campaign coincided with the Burmese military government's attempt to strengthen its position at ASEAN and get the full credits as being "democratic".
You can upload your photo, which will be displayed behind bars, and sign a petition to the governments of ASEAN here.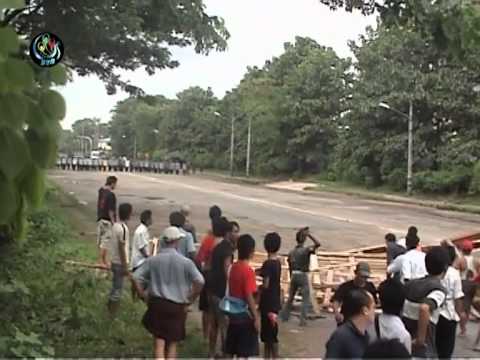 Related Posts: